21-Night Argentina, Chile & Peru Voyage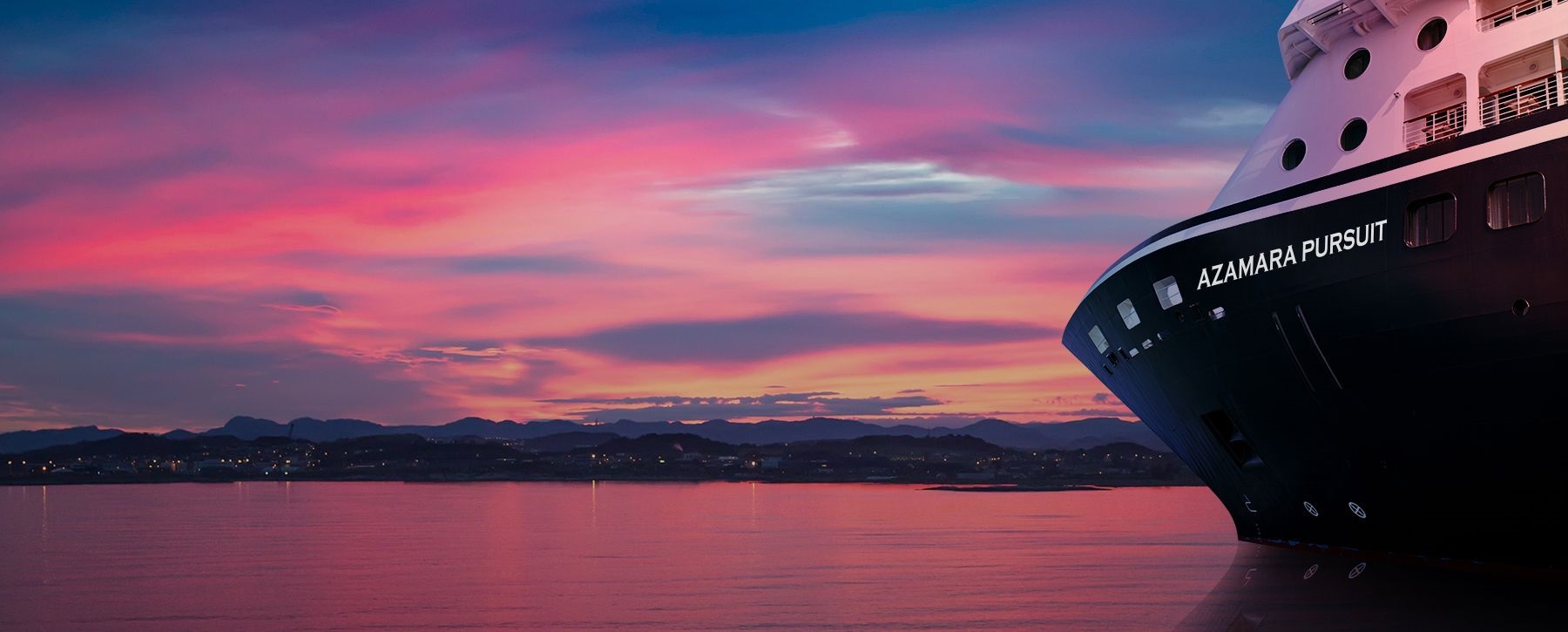 Booking Dates
07/04/2019 through 03/02/2020
Travel Dates
07/04/2019 through 03/23/2020
Provider
Azamara Club Cruises
Sail from Buenos Aires, "The Paris of South America", to spend a day exploring Punta del Este's stunning white beaches and bustling harbor-front before heading to beautiful Montevideo for an overnight stay. This city is dripping in European charm and elegance with its broad boulevards, fountains, stately squares, and irresistible sidewalk cafes. Take in the Art Deco architecture or live the life of a gaucho with a visit to a ranch before embarking on three relaxing days at sea aboard your boutique hotel where you can lounge on the pool deck or indulge in a spa treatment.
Ushuaia is set on the banks of the Beagle Channel, which we'll spend the next day cruising. Next, it's on to Punta Arenas where you can channel the intrepid spirit of Antarctic Explorers.
Steep, rugged shores abound as you cruise through the Chilean Fjords' vast network of free, open channels that wind their way to a day spent in Puerto Chacabuco. In Puerto Montt, take advantage of its perfect blend of shopping, sightseeing, and history that elevates any South American cruise itinerary.
Between days at sea, we'll visit the historic port city of Valparaíso before moving on to Chile's northern pearl, Antofagasta at the stunning beach resort town of Iquique.
A final day at sea brings us to our last destination: the quaint colonial town of Pisco. Spend the day exploring-Pisco has a high concentration of marine life and birds nearby and is central to mysterious archaeological interests. Before leaving Lima, take some time to explore its stunning colonial architecture and eclectic culinary scene.
Itinerary
Destination
Pricing
Terms and Conditions
| Day | Description | View All |
| --- | --- | --- |
| Day 1 | Buenos Aires, Argentina | Details |
| Day 2 | Punta Del Este, Uruguay | Details |
| Day 3 | Montevideo, Uruguay | Details |
| Day 4 | Montevideo, Uruguay | Details |
| Day 5 | At Sea | Details |
| Day 6 | At Sea | Details |
| Day 7 | At Sea | Details |
| Day 8 | Ushuaia, Argentina | Details |
| Day 9 | Ushuaia, Argentina | Details |
| Day 9 | Cruising Beagle Channel | Details |
| Day 10 | Punta Arenas, Chile | Details |
| Day 11 | Chilean Fjords | Details |
| Day 12 | Chilean Fjords | Details |
| Day 13 | Puerto Chacabuco, Chile | Details |
| Day 14 | Puerto Montt, Chile | Details |
| Day 15 | At Sea | Details |
| Day 16 | Valparaiso, Chile | Details |
| Day 17 | La Serena (Coquimbo), Chile | Details |
| Day 18 | At Sea | Details |
| Day 19 | Iquique, Chile | Details |
| Day 20 | At Sea | Details |
| Day 21 | Pisco, Peru | Details |
| Day 22 | Lima, (Callao) Peru | Details |